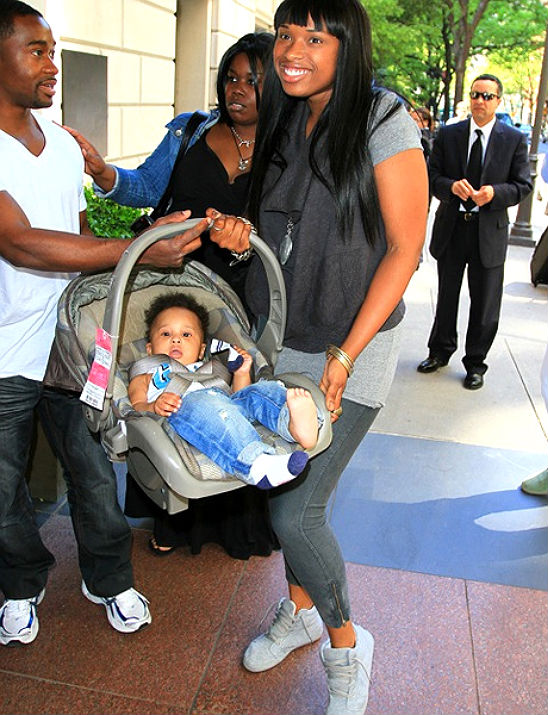 A happy looking Jennifer Hudson and her son David Otunga Jr., 9 months, were spotted in New York City yesterday. The proud mom has been busy these days preparing to film a biopic about South African activist Winnie Madikizela-Mandela, the ex-wife of Nelson Mandela.
"It's such an amazing honour. I'm so excited about it. Right now it's very fresh; just the preparation for it, it's getting pretty close, less than a month away or so, and then I'll head in to Africa and just be in that environment and hop into the character. So I'm very excited about it, very excited about it," Jennifer says.
As excited as she is, Jennifer is not looking forward to leaving her little tyke behind when she travels to Africa.
" And it's so hard to part from the baby, because he's so new and I want to spend every minute, every chance I can get with him. But it's good. Its just a matter of finding balance for me, and balancing it out, so I'm working on it, and I'm learning."
Photos:Radar/FabLife