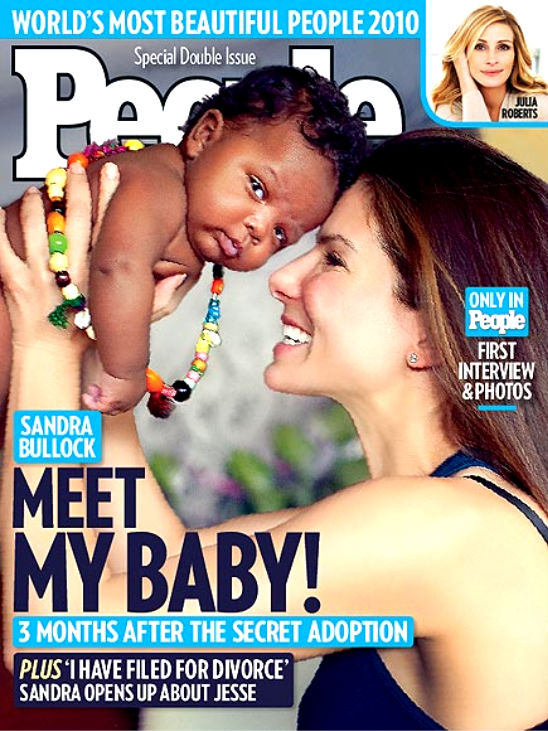 Actress Sandra Bullock has revealed in an exclusive interview with People magazine that she is the proud new mom of Louis Bardo Bullock, a 3½-month-old boy, born in New Orleans.
"It's like he's always been a part of our lives," Bullock, 45, says of her son.
Sandra and her estranged husband Jesse James started the adoption process four years ago and finalized the adoption in January.
Bullock and James reportedly began the adoption process 4 years ago after James' daughter, Sunny, suggested they adopt a baby. The couple found out they had been matched with Louis in January, just as awards season was beginning. Bullock told PEOPLE she didn't want the baby pulled into "the awards season energy" and after she brought him home she kept virtually all visitors out of her home, including stylists and make-up artists working with her for the awards.
"I did not want him brought into a world that would not have been too sincere to him as I wanted," Bullock told PEOPLE. "I wanted to be alone with him as long as I could then we had to tell his story."(Source)
Sandra, who will soon be divorced from Jesse, plans on raising Louis as a single parent.