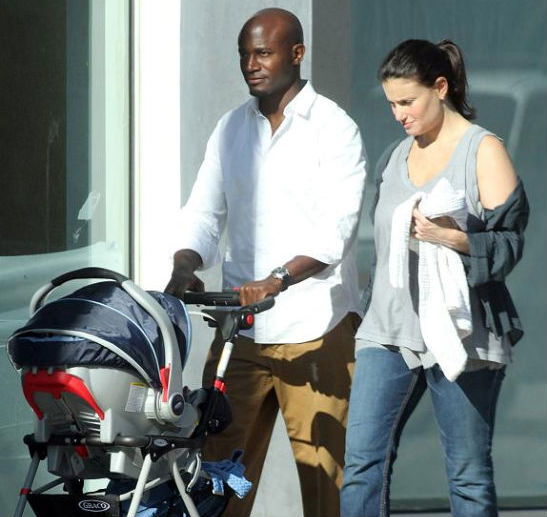 The following video(s) features singer/actress  Idina Menzel on tour last night in Jacksonville, Florida. While performing last night, Idina dished on her seven-month-old son Walker Nathaniel Diggs(dad is actor Taye Diggs), and much more!
Video Highlights
– She talks about Walker's birth and how difficult it is being away from him.
– She is still breastfeeding and recounts a story about pumping "boobies" on a plane.
– She sings "Good Morning, Walker" with an entire symphony.
Idina sings Good Morning Walker
Idina chats some more with the audience
{Thanks reader Madison}