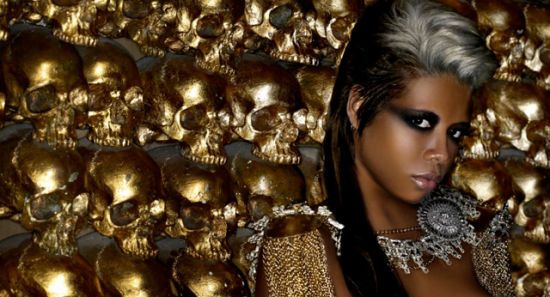 Singer Kelis has revealed that she had a "savage" childbirth.
"I was in labor for 67 hours. I went natural, and it was savage! If you ever doubted the glory of God, you have to rethink that after having a baby. I mean, there's no way I could have done this by myself. There is a creator".
Click here for a picture of Knight
"I mean, I will literally kill you. If it's between you and my kid, you do not have a chance," Kelis says of her son Knight, now nine months old.
Kelis' highly anticipated album Flesh Tone is due out this spring. Most of the album was recorded while she was pregnant.
"The mood I was in was so robust and full of life. Being pregnant and recording was awesome. I just felt I had so much to say. I'm in a different place right now. I'm a mom."
She describes Acapella, a song from the album, as "a love song — 'before you, my whole life was acapella' — like, before you came I was singing alone, there was no music", and says she wrote the song for Knight.