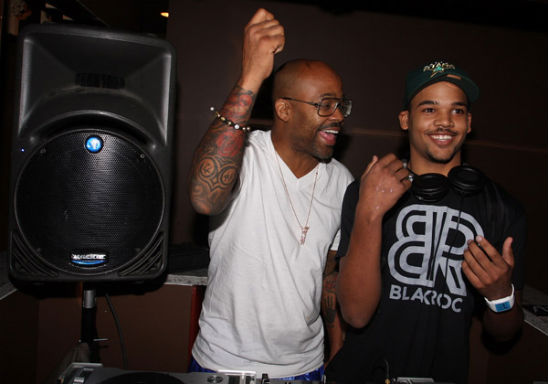 Damon Dash and his son Damon "Boogie" Dash Jr,17, spent some quality time with each other at a cocktail party at the Hudson Eatery on April 8, 2010 in New York City.
A great father-son moment! Boogie is wearing a t-shirt in support of his dad's business venture Black Roc.  Click here to buy.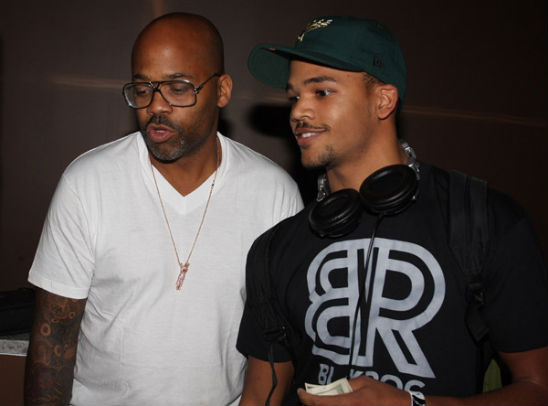 In all, Damon has four children: two daughters named Ava and Tallulah(with designer Rachel Roy) and two sons Damon Jr. or "Boogie,"and a toddler named Lucky(from previous relationships).