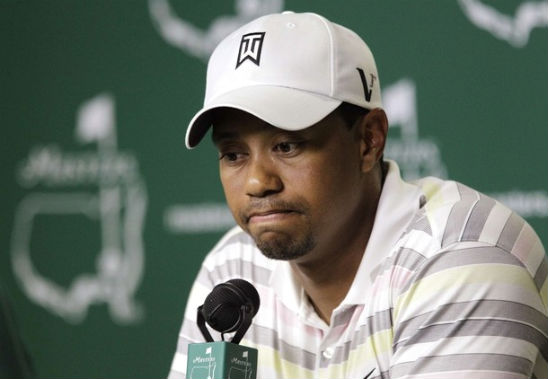 Speaking to reporters on Monday(April 5th), Tiger Woods apologized once again for humiliating his family by having extra-marital affairs.
"The pain and the damage that I've caused, you know, my wife, my mom, my wife's family; my kids going forward are going to have to — I'm going to have to explain all this to them. You know, that's my responsibility. I did it. And I take full responsibility for it, and as I said, winning golf tournaments, I think through all of this is irrelevant compared to the damage I've caused," he said.
Tiger says he hit rock bottom when he missed his son Charlie's first birthday due to rehab(he was in rehab for 45 days).
"That hurts. That hurts a lot," he said. "I can't go back to where I was. I want to be a part of my son and daughter's life. I missed his first birthday and [that's] something I regret and will probably regret the rest of my life."
In the meantime, the golf pro is trying to be "a better man … I am trying as hard as I can each and every day to get my life stronger. Along the way, I want to help more people who aren't ready to help themselves, as I was."
Woods will return to Augusta National on Thursday to play his first professional round of golf since he took a leave from the game. His wife and two kids will not be in attendance.