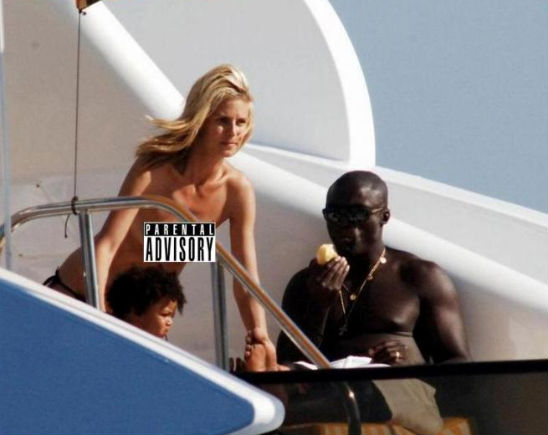 Nudity is everywhere: on television, in magazines, and even in the park(singer Erykah Badu can vouch for that). But how much is too much?
Malcolm Boura, a British naturist, writes:
"Nudity does not do harm to children but there is considerable evidence that prudery does. For example in Denmark nudity is legal nearly everywhere. In the USA nudity is a serious criminal offence nearly everywhere but American teenagers are nine times more likely to become pregnant. All of the research that we are aware of shows a similar pattern."
"Small children are completely oblivious to nudity. Primary age children largely take their reaction from the adults around them and non-naturist teenagers are usually continue to participate, at least for activities such as amused or a bit embarrassed. Children brought up in a naturist environment think nothing of it and children visiting a naturist beach, club or swimming session for the first time only take a few minutes to adjust.(Source)."
So, is there such a thing as having too much nudity around children?