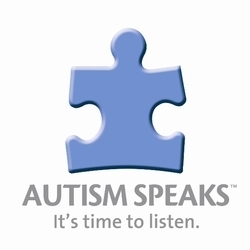 First published on April 27th, 2009 and republished on April 2, 2010 in honor of Autism Awareness Day.
What:The Autism Speaks Foundation
Who: Autism Speaks foundation was founded by a couple whose grandson was diagnosed with the disorder
Founded: ASF was founded about two years ago
Website: www.AutismSpeaks.com
Autism Speaks foundation is the nation's leading nonprofit organization devoted to autism. ASF is dedicated to funding global biomedical research into the causes, prevention, treatments, and cure for autism; to raising public awareness about autism and its effects on individuals, families, and society; and to bringing hope to all who deal with the hardships of this disorder ASF
This month is Autism Awareness month! Do your part and listen!