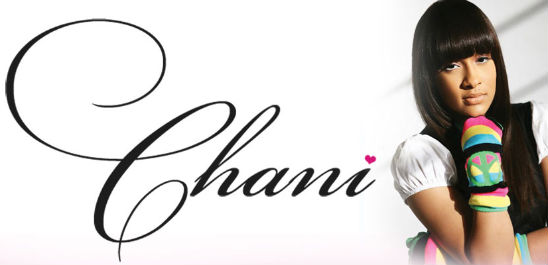 Teen star Chantel "Chani" Christie,16, who is the daughter of NBA power couple Doug and Jackie Christie, is set to host a youth variety television show entitled "The Low."  In addition to hosting, Chani will co-executive produce the one hour teen talk/variety show which will feature young stars such as Denyce Lawton (Tyler Perry's House of Payne, Lil Mama (MTV's "America's Best Dance Crew"), H Wood (Rapper/actor), and Skye Townsend, to name a few.
"I really wanted to bring to the youth a TV show we enjoy watching yet also learn from at the same time, there is so much we can gain by having a really cool TV show for the youth about the youth. We had such an amazing time shooting the first episode and the positive energy was contagious! 'The Low' will contain a variety of entertainment together with music, book reviews, 'Lil Mama's' corner, ( a special segment to uplift and inspire girls) we'll share personal teen views on everything going on in the world, and exclusive musical performances seen only on 'The Low'."
"I'm extremely honored to have this opportunity to not only host the show with my co-host's H-Wood Lil Mama, Nesa, Sky Townsend, and others, but to co-executive produce such an amazing show with Harvey E. Walden IV for the kids to enjoy for many years to come is awesome!" states Chani.
Check out ChantelChristie.com for more on the rising star.
Check out archived pictures of Chantel and her family.