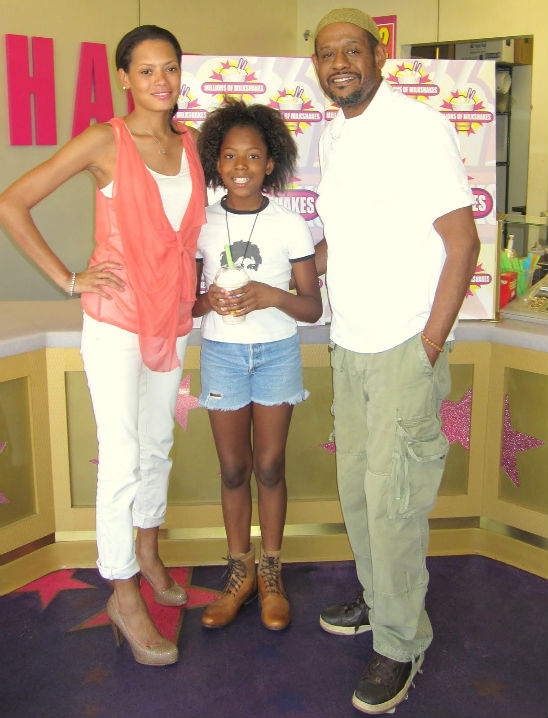 Actor Forest Whitaker, his wife Keisha, and their daughter True,11, stopped by Millions of Milkshakes in West Hollywood yesterday.
A few years ago, Forest and True shot a PSA for PETA.  In the PSA, Forest and True reveal that they are vegetarians.
"Life is full of choices, and many years ago, I chose to become a vegetarian, and it was one of the best choices I've ever made," says Forest.
"I love animals and I love being a vegetarian," adds True.
Photo:MillionsOfMilkshake