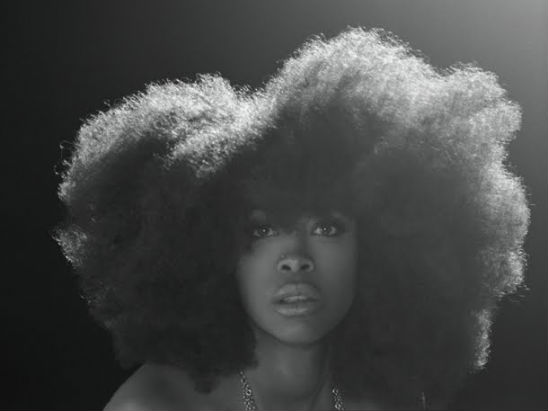 Erykah Badu has caused quite a stir with her latest video for song Window Seat, from her album New Amerykah, Part ll: Return of the Ankh. In the video, Erykah recreates the JFK assassination in the nude. Before filming her controversial new video, however, the singer says that she had a candid conversation with her kids first.
"I have young children whom I was considerate of and I told them what I was doing. My 5-year-old said, 'OK, Mommy, can I have some more pudding?' My 12-year-old said, 'It's all right because I can explain to everyone that my mother is a wonderful person and she's just having fun.' After hearing that, I took myself a lot less seriously," Erykah says in an interview with DallasNews.
So what is Window Seat all about?
"Window Seat" is about liberating yourself from layers and layers of skin or demons that are a hindrance to your growth or freedom, or evolution. I wanted to do something that said just that, so I started to think about shedding, nudity, taking things off in a very artful way. I am from the theater, and this is just a part of expression to us, a part of art. And I saw a video by a group called Matt and Kim, and it was filmed in Times Square. And I thought it was the bravest, most liberating thing I've ever seen two people do. And I wanted to dedicate this contagious act of liberation and freedom to them. I hoped it would become something contagious that people would want to do in some way or another," says Erykah.
Erykah adds that her video was "a protest to awaken a term called "groupthink." It's a term that was coined in 1952. It's the recognition of a state of being for humans. It's human nature for a person to be afraid to express his or her self in fear of being ostracized by the group or general consensus. A lot of times people are judged unfairly because of that."