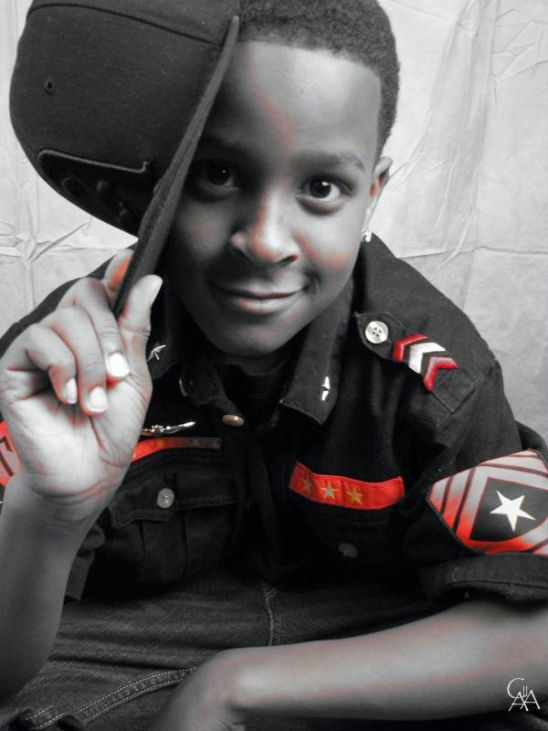 Lil' Shun a.k.a Shun Hendrix is an eleven-year-old singer who hails from Atlanta. Shun is currently signed to Grand Hustle Records, a record label formed by rapper T.I.:
In 2008 Shun Hendrix was discovered by T.I. and was very impressed by the young soulful talent. Developing a sound that is smooth, innovative reminiscent to his musical influences such as New Edition, The Temptations, & Usher, Shun's music is fun and touches real. Shuns voice has been compared to the young Michael Jackson.

Shun has gained much experience in performing in live shows throughout his career showcasing his talents in song, dance, and acting. He has performed in various showcases throughout the east coast from Atlanta to Philadelphia. Shun has worked with Actor/ Director Robert Townsend, DJ Greg Street of V103, Songwriter B.Cox, and vocal coach Jan Smith. He has also been featured on the "Swagger like us concert", Hitman DJs " Toys in the Hood", BETs and "Tiny and Toya" Reality show. Shun also had the opportunity to be featured on the soundtrack of the Pack the Parks campaign featuring artist such as Keri Hilson, Usher, Tiny, and other various artist. (Source)
Click here to hear Lil' Shun sing! Don't forget to scroll down for related videos.
Check Out:
Lil Shun's myspace page.