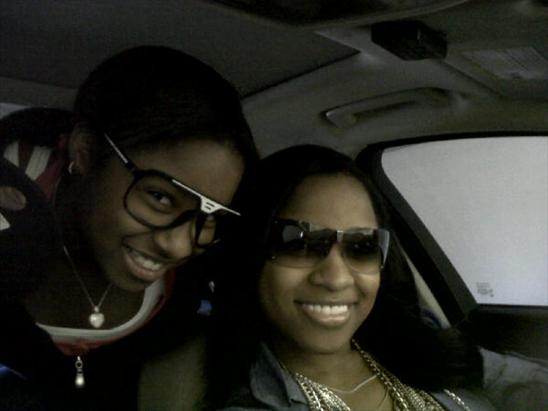 Throughout the years, Antonia "Toya" Carter has gained much wisdom about love and life. She was once married to one of the biggest rappers of our times, Lil Wayne. Since divorcing Wayne in 2004, Antonia says that she has learned so much. Read below as Antonia talks about dating as a single mother and much more.
On what she looks for in a partner:
I don't like a softy softy but I don't like a thug either. The reason why is because I don't need any thugs around me. I have a daughter. I need someone who is well-established, not into a lot of BS, and very family-oriented. Someone that is cool and not on no dumb stuff. You can't just bring everybody around your kids. I'm dating. I need someone I can bring home to my daughter. Not just anybody can come around her.
On her thoughts about Lil Wayne being incarcerated:
No one wants to see anyone in jail, especially their kids' father and husband. Wayne and I have a great relationship. That's just not anywhere that I want to see him. He's never not been accessible. As long as we've been talking or dating I've never not been able to pick up the phone and call him no matter what is going on in my life. Now he's locked up and it's not like that anymore. As far as my daughter, her and her father have a great relationship. She talks to him every day after school. She can still talk to him but now it's on a schedule with calls. It's going to be a change for these 8 months.
On how Reginae is dealing with the whole situation:
She's saddened by the whole situation but we talk to her about it. Her dad talks to her. When he was going back and forth to court, we were all there: me, his other baby mamas, and the kids. Just being there for him, supporting him. This last time we didn't go because it was so back and forth. We'd get there and he doesn't go to jail. So this last time I didn't let my daughter go because she was just up and down. It was like an emotional roller coaster for her. She was like, 'I just wish I could have seen my dad.'
On her non-profit organization:
In the near future I am working with my company; a non-profit organization for under privileged kids. I just want to get that up and off the ground where I do different cities, mentor kids and I'm like a big sister to them. We do community events and things like that. And in the future I really want to do a clothing line.
On April 13th, a second season of her reality show, Tiny and Toya, starts.