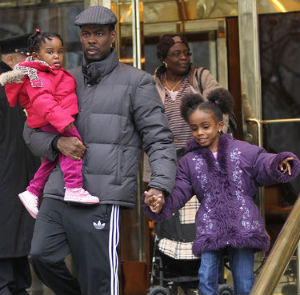 Contrary to rumors, Chris Rock denies that he is the father of  a little girl.  The rumors commenced after the comedian was spotted last week Monday at Trump International Hotel with his 5-year-old daughter Zahra with wife Malaak Compton-Rock and an unidentified little girl.
But according to Chris' representative, "The child in the photograph with Chris Rock that appeared in the New York Post is the daughter of a family friend from South Africa whom [his wife] Malaak Compton-Rock met through her charity endeavors over the years. She visits often and [she] is a joy to the Rock family."
Rock and his wife have been married since 1996.
In 2007, a woman named Kali Bowyer claimed that Rock was the father of her then-13-year-old son. Rock ended up not being the father.