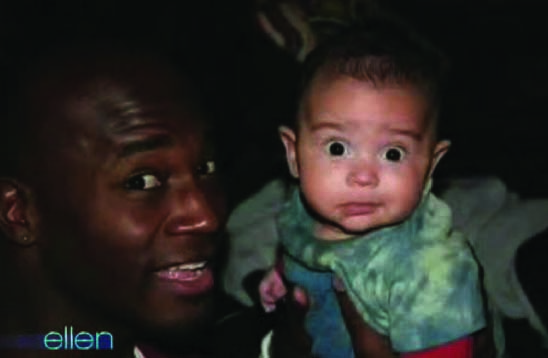 Actor Taye Diggs stopped by the Ellen Degeneres show yesterday. While at the show, Taye showed a picture of his six-month-old baby and spoke about why he has nicknamed his son "Swirl."
"My baby just turned six months.  I am worried that he doesn't know his name because we have so many nicknames for him. These days [we call him] Skywalker, Walkman, Walkathon.. and Swirl because he is a chocolate-vanilla swirl. And on the back of his head he's got a little swirl. I love him so much," said Taye of his son.
Video Highlights:
-We learn that Walker Nathaniel Diggs has a lot personality.
-Taye has a new nickname and it's "Honey, could you just."
-Taye is quite the doting father!