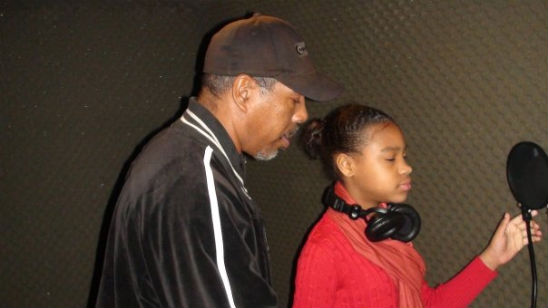 You may remember Oran "Juice" Jones as the voice behind the 1986 hit single, "The Rain". These days, Oran Jones is a family man with seven kids!
"I have 7 children, and I have been completely involved in their lives since conception and will continue to do so, GOD willing, until my death. I have remained married (20 years) to a woman who has continued to love, honor, and respect me throughout it all; and because of this I wake up every morning feeling blessed," Oran wrote via website Global Grind.
For Oran "Juice" Jones, family comes first.
"I identify with the idea that once you have children, suicide is no longer an option. With that means to me, is that once children become part of the equation, in that instance we make a commitment to something far greater than ourselves. In that instance, we forgo principles and we forgo standards. We sacrifice the ability to primarily pursue any dreams, desires or ambitions we may have had prior to their existence. Upon our children we must place our energy, our efforts, and our focus. Our children are our greatest commodity and should be our most primary concern."
One of Oran's children Perri Marie Jones, is an up and coming artist.
"My youngest daughter has not only found balance, but has chosen to depict that balance through songs. Her name is Perri Marie Jones and she is 12 years old. She has decided to chase her dream of becoming a singer. I will assist her as she begins her journey."
Photos:RadioFacts.com