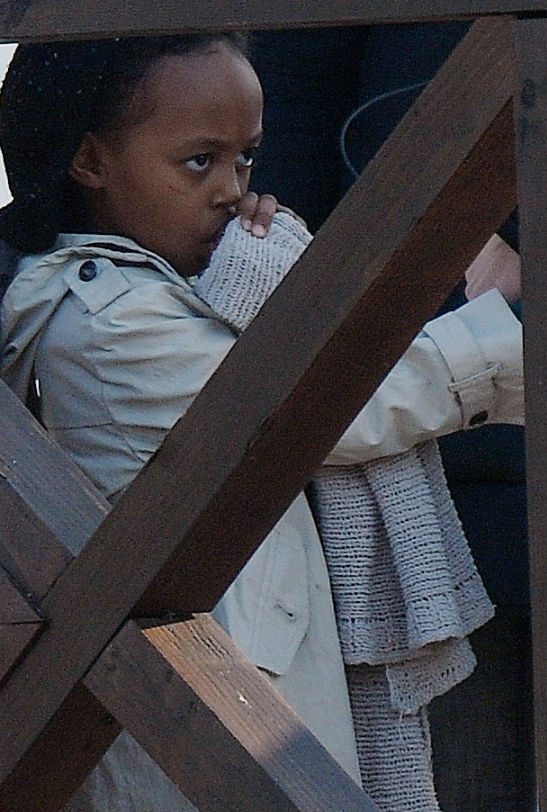 Zahara,5, does it. So do many other celeb and non-celeb kids, but how old is too old for a child to be sucking his/her thumb?
An expert weighs in: "Thumb sucking does not cause permanent problems with the teeth or jaw line unless it is continued beyond 4 to 5 years of age. As it turns out, somewhere between 85% and 99% of children have finished thumb sucking spontaneously before this period (Source)."
So, How old is too old? Do you agree with the expert?

Photos (courtesy of Infdaily/PcnPhotos) show Zahara sucking away on an outing with her family on 3/16.