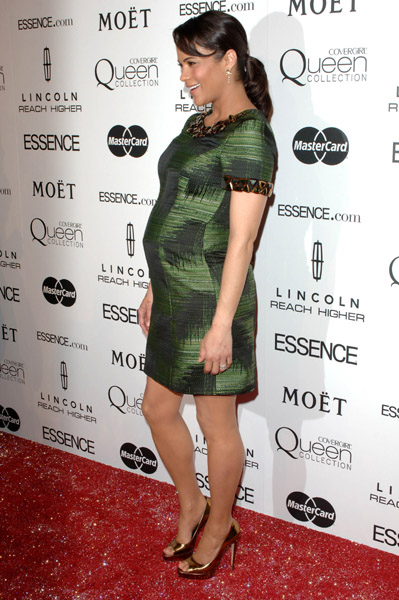 Precious star Paula Patton arrived at the 3rd Annual Essence Black Women in Hollywood luncheon at the Beverly Hills Hotel on March 4, 2010 in Beverly Hills, California.
In related news, Paula has revealed that she is offended by the term 'biracial'.
"I find [the term biracial] offensive. It's a way for people to separate themselves from African-Americans. A way of saying 'I'm better than that'"
"I'm black because that's the way the world sees me. People aren't calling Barack Obama biracial. Most people think there's a black president (Source)."
Paula is due to have a baby with singer Robin Thicke in May.