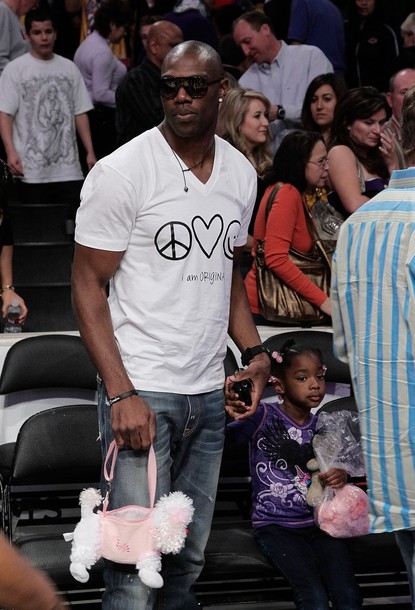 NFL player Terrell Owens and his daughter attended a game between the Denver Nuggets and the Los Angeles Lakers at Staples Center on February 28, 2010 in Los Angeles, California.
Terrell twitted about the game and said "Had a gr8 day w/my daughter! Nothing like a good Lakers/Nuggets & running all over 2 get cotton candy 4 my lil girl."
Check out some cotton candy pictures and other candids below.
Photos:Gettyimages/Twitter