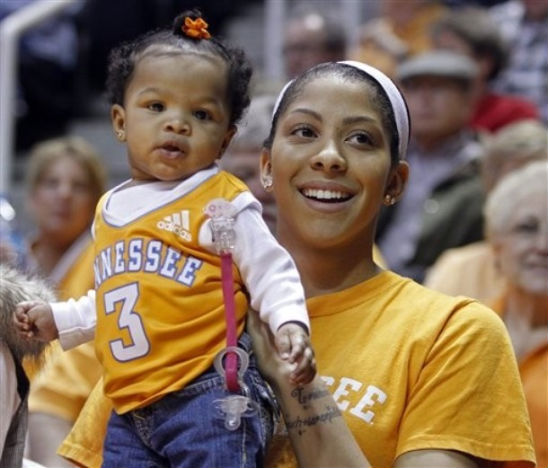 NBA player Shelden Williams would do just about anything for his girls, even get in trouble with his team!
Shelden Williams was fined by the Celtics after arriving late on Monday and missing Tuesday's practice. Williams went to Russia to see his wife, WNBA star Candace Parker, and his daughter. The fine was well worth it for Williams who hadn't seen his girls in two months. [Celtics Coach] Doc Rivers actually encouraged Williams to make the trip so the penalty was not harshly given, just protocol. (Source)
WNBA star Candace Parker and her daughter Lailaa Williams(born May 13th, 2009) are in Ekaterinburg, Russia for the next two months, depending on whether or not her team makes the playoffs.