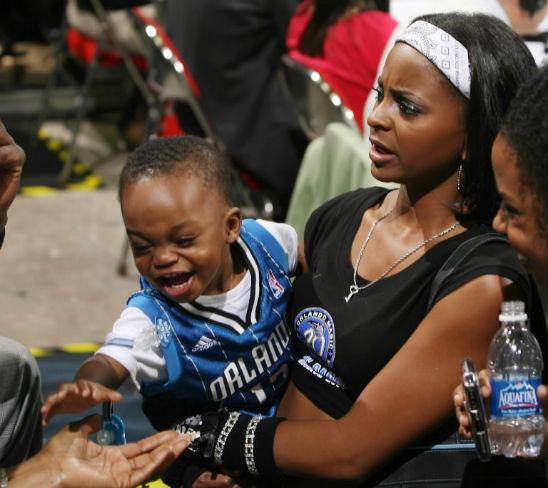 NBA player Dwight Howard has nothing but good thoughts for the mother of his two-year-old son, Royce Reed.
"Whatever we go through, whatever may come out legally, I always want my son to know that I respected his mom," Dwight says of his legal situation with Royce. "I try to do whatever [I] can. I pray for her. I pray for her every day."
The situation between Dwight and Royce has played out nastily in the past few months. Royce claims that Dwight doesn't see his son, while Dwight alleges that she denies him visitation and defames his name. In fact, in 2009, an injunction stopped Royce from using Howard's name in public.
Although Dwight doesn't have much to say about his legal situation with his Ex, he does speak fondly of his son.
"I have a beautiful son who's very smart, very active nothing more I could ask for," Dwight says. "I'm proud of my son."