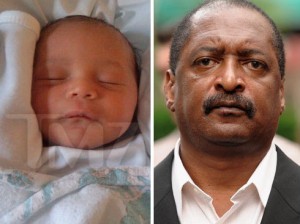 A judge has ordered Matthew Knowles to pay $8,200 a month in temporary child support for the month of February, even though he may not be the father of baby Nixon.
Alexsandra Wright claims to have had an 18-month affair with Knowles and that he is the father of a boy named Nixon, born February 4. Matthew is set to take a DNA test on March 1st, but until then, he must follow the judge's order of $8,200/month.
According to documents obtained by TMZ on Tuesday(February 16th), Matthew has already paid Alexsandra $10,000 in January to cover uninsured medical costs and baby expenses and he now must pay an additional $20,750 for that month.
Story developing…..