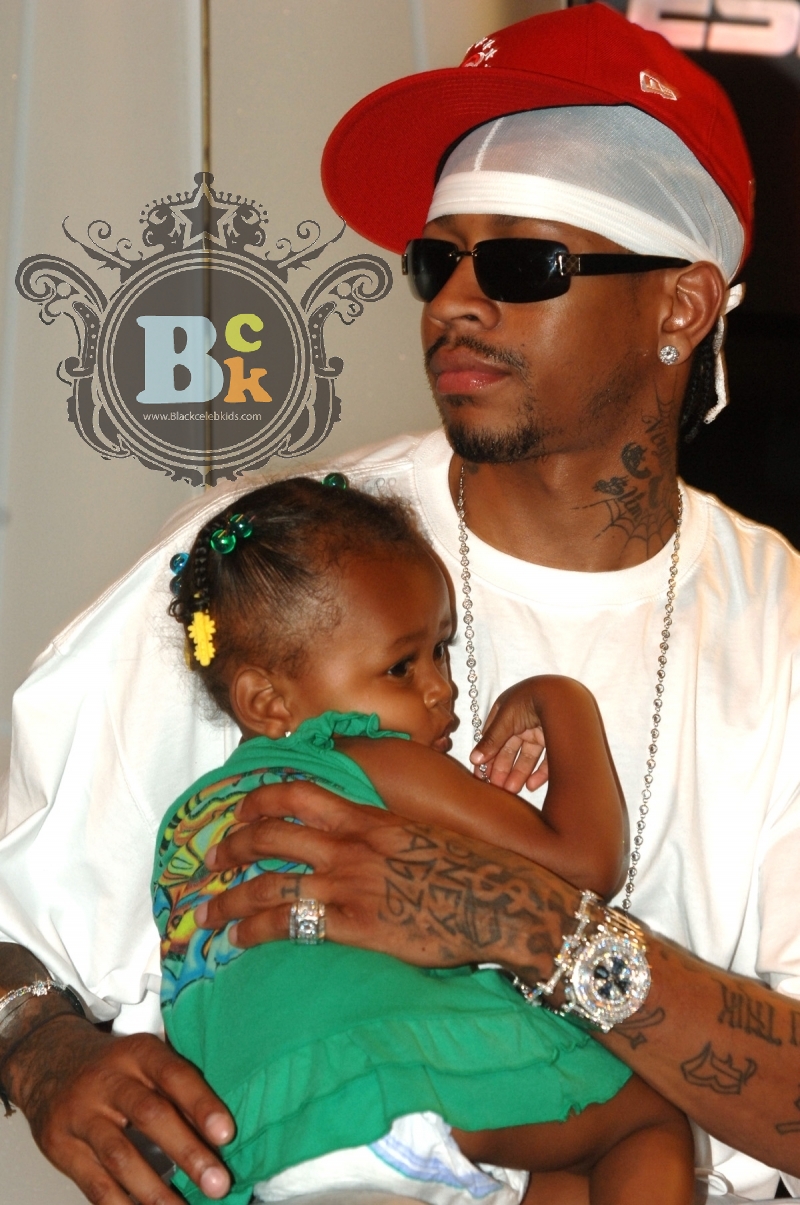 Allen Iverson returned to the 76ers on Tuesday night after missing five games to be with his sick four-year-old daughter Messiah.
"I'd be lying if I told you it wasn't tough to leave her and my wife and kids," Iverson said of leaving his family to play in Tuesday's game against the Miami Heat. "But I do have a commitment and an obligation to be with my team and to do my job. But it is rough. I think this is the only thing I do in life where for a couple hours during the game I don't think about nothing but (basketball)."
As for missing the NBA All Star game this past weekend, Iverson said, "In my heart, I wanted to be there. I wanted my daughter and my kids to see me be there. I wanted my wife to have the opportunity to see something like that. I just think the bigger responsibility was to be with my daughter at that time."
"I can tell she's getting better," he continued. "Once we got home[from the Atlanta hospital], she did a lot of running around, but physical things, with her hands and her feet, I can tell something's wrong. She's energetic and everything."
The Iversons plan on admitting Messiah to the renowned Children's Hospital of Philadelphia (CHOP) in hopes that a doctor can diagnose Messiah's illness.