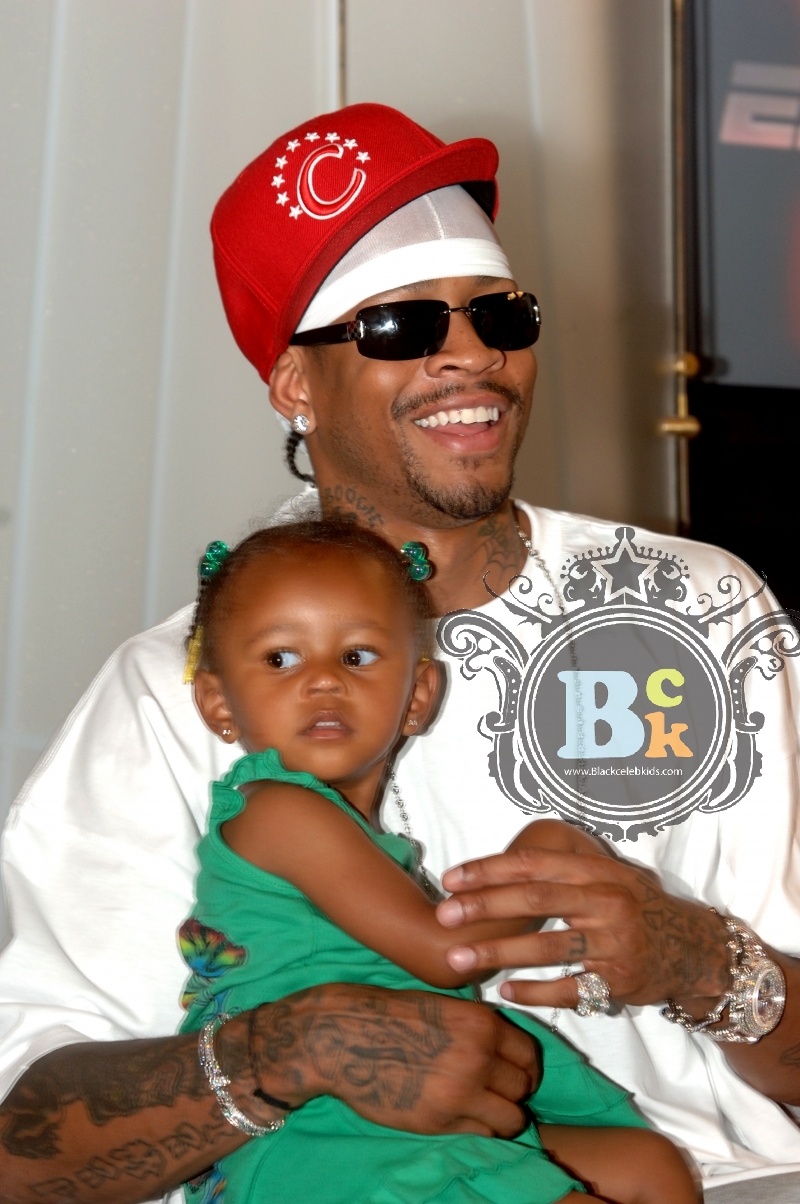 Philadelphia 76ers guard Allen Iverson will miss this weekend's NBA All-Star Game, just as he has the Sixers' last five games because his four-year-old daughter Messiah is ill.
Iverson and his wife Tawanna are said to be worried sick.
"I didn't know a [darn] thing about his decision to skip this weekend until this morning," one of Iverson's closest friends said. "I'm stunned. Even with things the way they are, I could've sworn he'd be in Dallas by now. This doesn't feel good."
"The worst part of it all is that they're still trying to figure out specifically what's wrong with her," Iverson's friend said of Messiah's illness. And apparently, her condition is getting worse.
According to the Philadelphia Inquirer,  "It's looking a lot like the injured guard is going to call it quits pretty soon."
Allen has five children children in all from oldest to youngest:  Tiaura, Allen Jr., Isiah, Messiah, and Dream.