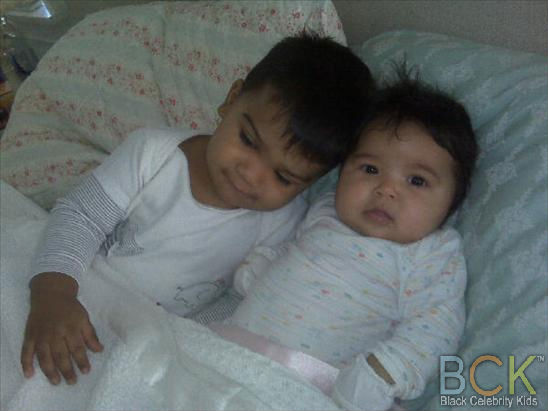 Introducing Heavenly Jerkins, the newest addition to the Jerkins family. Heavenly, who is pictured with her brother Rodney Jr(born May 28th, 2008), was born on November 17th, 2009. These two cuties are the offspring of Producer Rodney "Darkchild" Jerkins and singer Joy Enriquez.
Click here to follow the one and only Darkchild on twitter!
Click here to see an archived picture of Rodney Jr. and his dad.