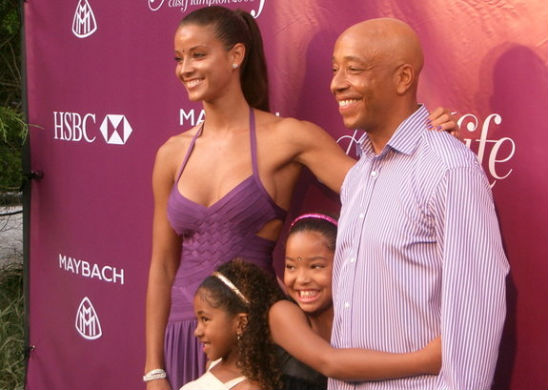 Congratulations are in order for NBA star Jason Kidd and his girlfriend Porschla Coleman. According hip-hop mogul Russell Simmons, who happens to be Porschla's Ex, Porschla and Jason are proud new parents!
While spending a great year of my life with Porshla Coleman, I learned that she is smart, independent and is making a positive impact on this world. As a teacher of yoga and a full-time philanthropist, she is someone who touched my heart, because of her kindness and her selfless spirit. She has moved on, found herself a new man that suits her well and they both are embarking on a exciting, new chapter in their lives. The negative portrayal of her by the media is so off-base, that with her graceful spirit she'll brush it off and continue to be a force of change.

Congratulations to Porshla and Jason and may god bless them and their newborn baby(Source).

-Russell
There is no word yet as to the sex of the baby. Jason Kidd is also the father of a son named Trey Jason (T.J.), and twins Miah and Jazelle with his ex-wife Joumana Kidd.