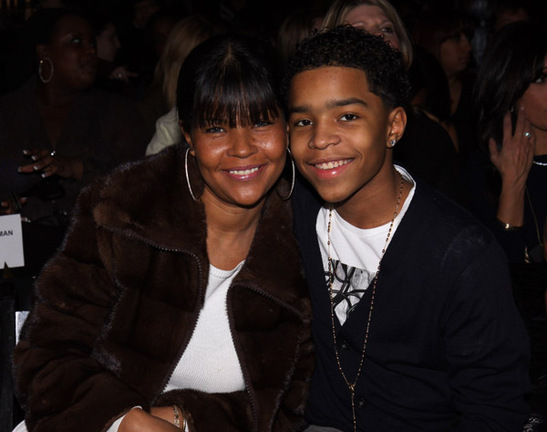 She is known as the mother of music mogul Sean "Diddy" Combs' 16-year-old son Justin Combs, but celebrity stylist Misa Hylton-Brim says that she is much more than a "baby mama". In a recent interview with Power 105.1's Cherry Martinez, Misa dishes on Diddy, her relationship with the mothers of Diddy's other children, and why she is more than just his baby's mother.
On her relationship with the mothers of Diddy's other children:
"Sarah is really sweet but Sarah and Kim don't get along. I get along with everyone. With both of them. Kim and I go back for years now. We were friends at one point. I was like "you wanted him, you got him now baby". So she's gotta go through all the [stuff] I had to go through back in the days.
"Sarah has been around as long as Kim, a lot of people don't know that. Puffy was cheating on me with both of them. This is over 15-16 years ago so we've all been around a long time. They are like my sister-wives. I try to keep everything good and we want Kim to accept Chance but she's not ready yet………but I accepted Christian."
On Diddy's child support:
The money is relative to him. People say "oh it doesn't take that much": you don't know how much tuition is. You don't know what the lifestyle is everyday. Our children (Thank God!!!) are able to have different extracurricular activities. They have tutors, they have programs that they are in. They have to have security which is very expensive on a weekly basis. There are a lot of things that people don't take in consideration that this money goes to. We don't sit and get a check every month and throw it up in the air and say "yea what am I going to do with this today?".
To hear more or to read more of this interview,Click here.