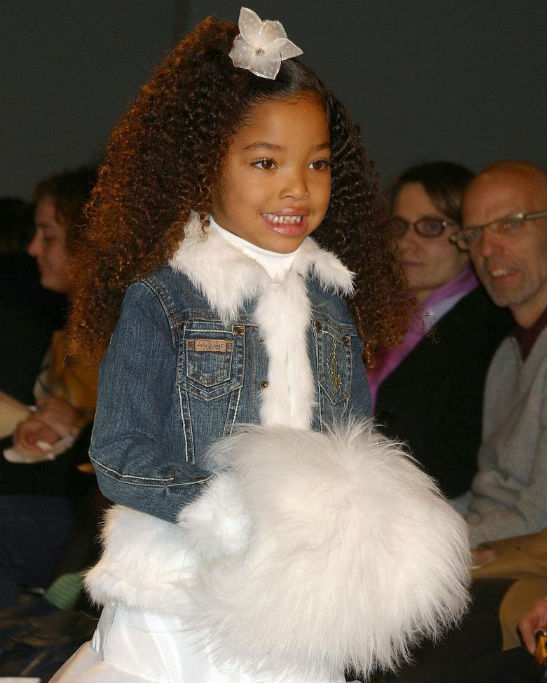 You know that she is the daughter of mogul Russell Simmons and designer Kimora Lee Simmons. You know that her siblings are Kenzo Hounsou and Aoki Lee Simmons, but what do you really know about Ming Simmons?
1. Ming's full name is Ming Lee Simmons.
2. She was born on January 21st, 2000. If you are reading this, then it's her birthday so say "Happy Birthday!" She is ten years old today.
3. Ming has been walking the runway since she was a little girl. She has walked for companies Baby Phat and Child magazine, to name a few.
4. Like her father, Ming practices yoga and seems very good at it(check out the picture below)
5. Ming enjoys taking pictures! She may very well be a photographer oneday.
Click here to see more recent pictures of Ming
Photos:INF Daily