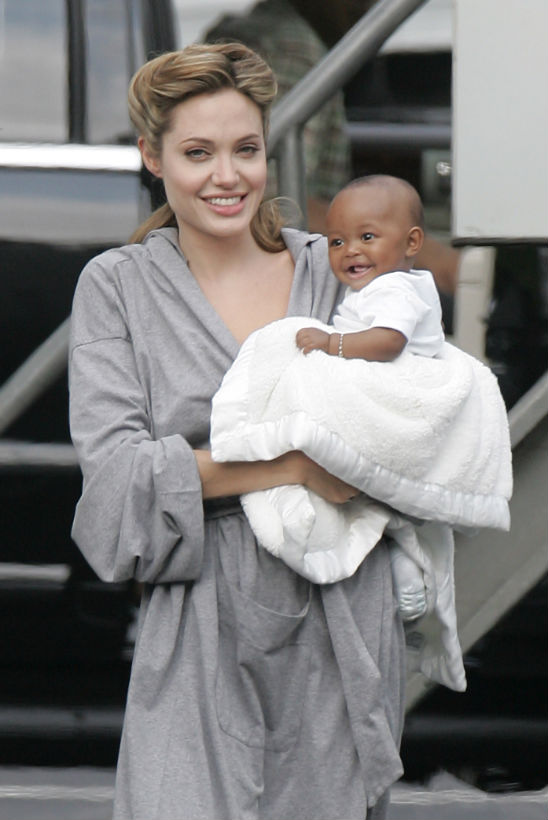 *"5 Things you didn't know About" is a new segment on Blackcelebkids.com*
You may know her as the celebrity offspring of actors Angelina Jolie and Brad Pitt, but what do you really know about Zahara Jolie-Pitt?
1. Zahara was born on January 8th, 2005 in Ethiopia. If you are reading this, then it's her birthday so wish her a "Happy Birthday!". Zahara is five years old today.
2. Zahara was originally named Yemsrach by her biological mother, and then Tena Adam at an orphanage. When Angelina adopted her, she was later named Zahara Marley.
3. Angelina adopted a then six-month-old girl from Ethiopia on July 6, 2005. On January 19, 2006, Brad legally adopted Zahara.
4. Her favorite comfort item is a pink blanket! "Zizi has a blanket that was once actually pink, but now is the dirtiest shade of brown you can imagine," said Angelina in an interview with Hello magazine. BCK has also noticed that Zahara loves junk food, namely Cheetos and potato chips.
5. Zahara has received a $100,000 trust fund from her deceased grandmother Marcheline Bertrand, Angelina's mother. She will be able to cash it in when  she turns 25 years of age. Twenty more years to go!