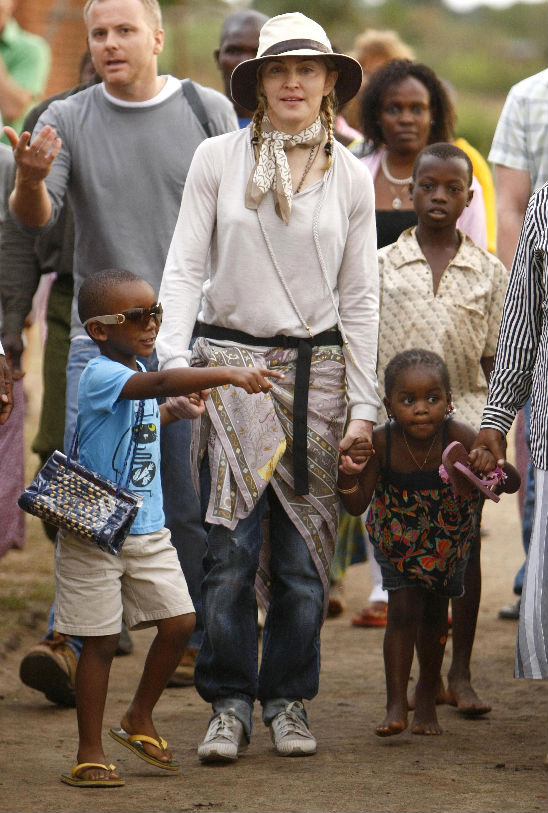 Singer Madonna is open to the idea of adopting again.
"Never say never… Why, are you looking for parents?" Madonna joked with Ben Shepard this morning on Britain's GMTV in response to adopting more children.
As for her charity work in Malawi, Madonna said, "I'm really proud of the work that I'm doing in Africa. I feel a tremendous sense of accomplishment in terms of my career and the work that I have done. I'm, you know, I have four children now and I'd like to think I'm a good mother. So yeah, I mean I feel a great sense of satisfaction in many areas of my life."
Madonna recently added daughter Mercy to her brood. Below are pictures of Lourdes, 13, Mercy,3, David,4, and Rocco,9, on November 30th.