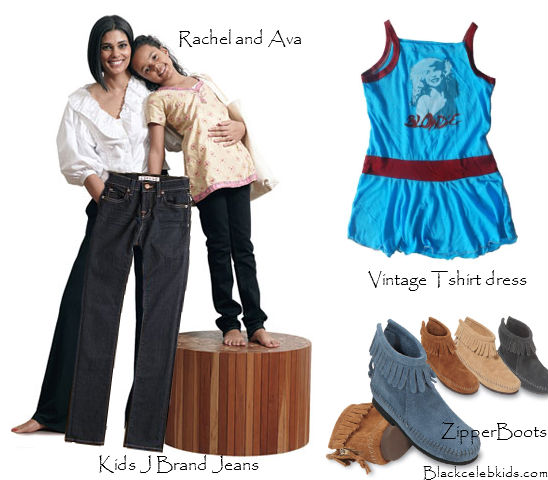 "Dressing my girls is more fun than dressing myself," Designer Rachel Roy recently revealed to Cookie Magazine. When Rachel is not shopping at pre-teen store Shop Justice.com for Ava,10, she likes to shop at various other places.
J Brand Jeans: "I love my daughter's J Brand skinny jeans. Ava's so tall and slim, it's hard to find pants that fit her, so they were a great find."
Price: $117
Where to Buy:SaksFifthAvenue.com
Zipper Boots: " They make all Ava's outfits feel more modern, in a rustic way."
Price: $24.95-$28.95
Where to Buy: MoccasinHouse.com
Vintage "Blondie" T-shirt Dress: "Tallulah[ Rachel's second daughter] has adorable vintage T-shirt dresses from Rowdy Sprout."
Rachel Roy is the mother of Ava and Tallulah Dash, who are the daughters of business man Damon Dash.