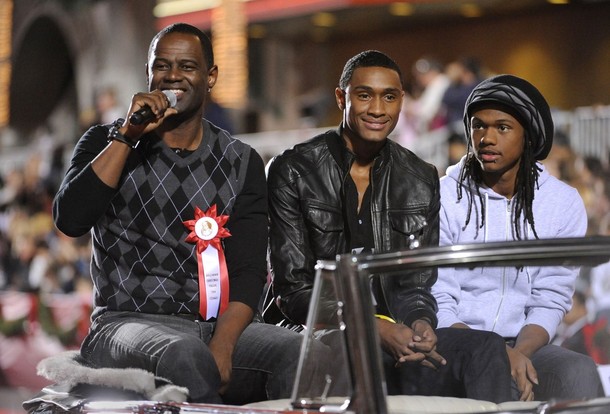 Singer Brian McKnight , along with his sons Brian Jr.,19, (C) and Niko,17, participated in the Hollywood Christmas Parade in Los Angeles on November 29, 2009.
Here is a little information about the parade:
"Presented by the city of Los Angeles, the Tinseltown tradition hit the big time Sunday. For the first time in its more-than-80-year history, the parade was being taped so that audiences across the country would be able to view it in prime time in December. The national spotlight marks a major Hollywood comeback for the nearly four-mile parade, which never appeared on TV last year. And it will showcase the rehabilitated boulevard, now lined with swanky condominiums, glitzy night clubs and upscale clothing stores.(Source)
Looks like Brian and his kids had fun!
Photos:Reuters/Phil McCarten