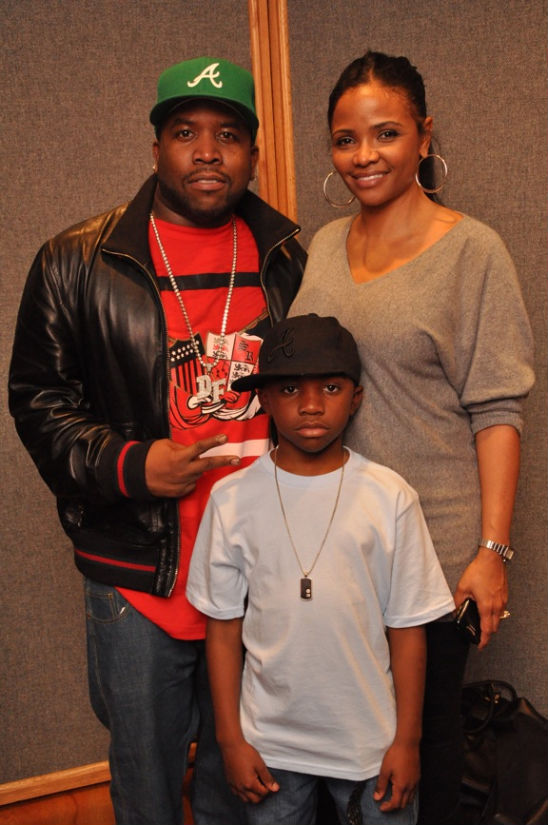 Rapper Big Boi a.k.a Antwan André Patton, his son Cross,8, and his wife Sherlita are pictured at his listening party held over the Thanksgiving holiday.
Big Boi, who is one half of rap group OutKast, is preparing to release his solo project 'Sir Luscious Left Foot: The Son of Chico Dusty.'
Big Boi has three children in all: a daughter named Jordan(b. 1995),Cross (b. 03-Feb-2001), and son Bamboo(b. 2000).
Photos:FreddyO