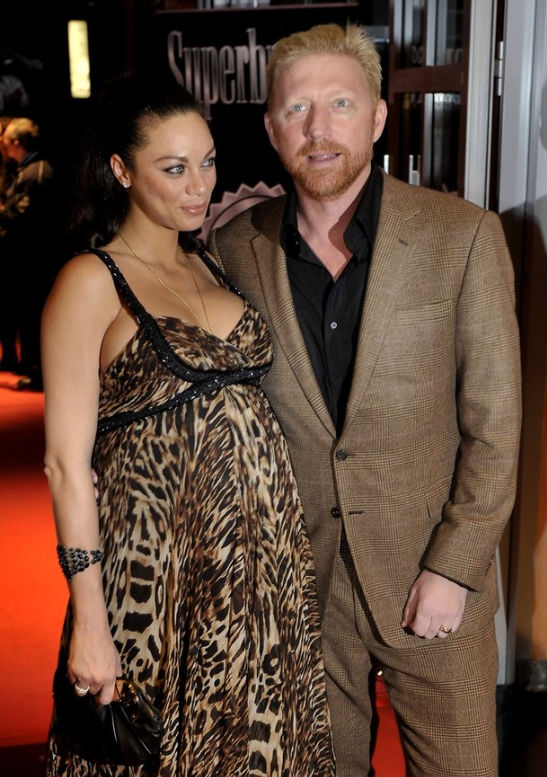 Former Tennis player Boris Becker and his pregnant wife Lilly Kerssenberg are pictured at an award ceremony on November 24, 2009 in Dusseldorf, Germany.
Lilly, who is due to give birth early next year, does not know sex of the baby. Boris, however, knows.
"Boris does know, and I told him that he should not tell me. But with my luck, I'll end up asking him soon, but I will try to wait as long as possible," said Lilly to the Dailymail.
Boris and Lilly married in June and are expecting their first child together in the next year.  In all,  Boris has two children with ex-wife Barbara Feltus and a daughter with model Angela Ermakova.