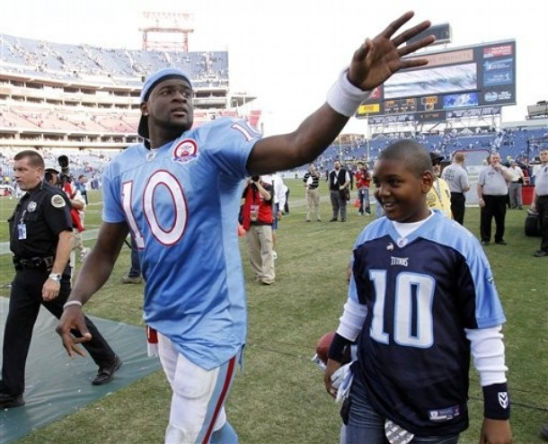 Tyler Mcnair,11, the son of the late Steve McNair, hung out with Tennessee Titans quarterback Vince Young after the Titans defeated the Buffalo Bills 41-17 a few days ago.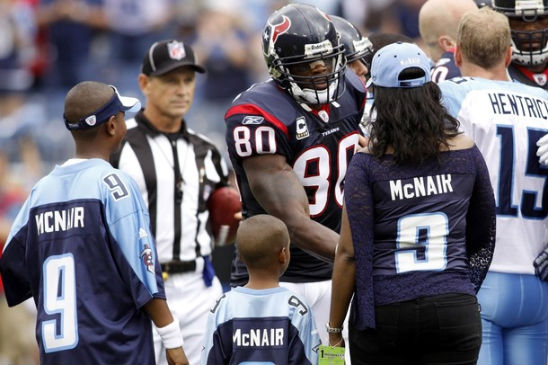 Last month, Tyler,(L), his brother Trenton,6,(C) and their mom Mechelle were "honorary captains" for the home opener of the Texans vs. Titans game in September.  Former Titans quarterback Steve McNair was murdered on July 4, 2009.
In related news, Steve McNair Jr, the 18-year-old son of Steve  McNair , has accepted a scholarship offer to play football at Southern Mississippi next year, reports the Clarion Ledger. Steve Jr's mom is Cotina Feazell.