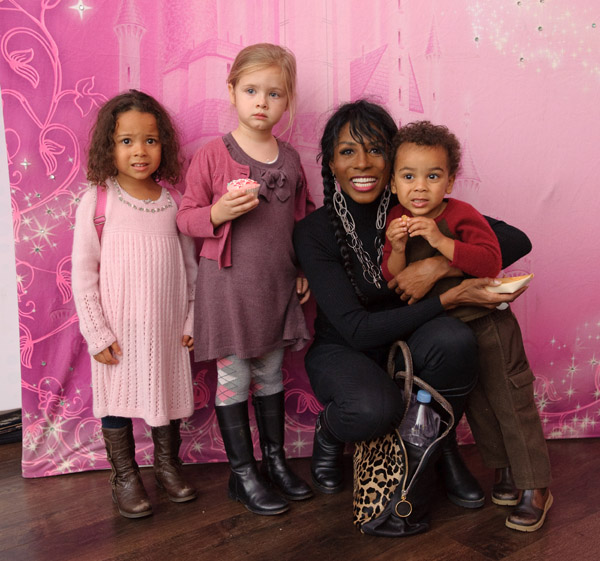 British singer Sinitta, her daughter Magdelena,4,(L), and her son Zac,2,(R), attended the VIP Launch of 'Disney On Ice Presents Princess Wishes' on October 28, 2009 in London, England.
Sinitta is famous for her hit records in the 1980s including "So Macho", "Toy Boy", "Cross My Broken Heart" and "Right Back Where We Started From", and her relationship with American Idol judge  Simon Cowell.
Don't know much about Sinitta? Click Here to find out more about her!
Photos: