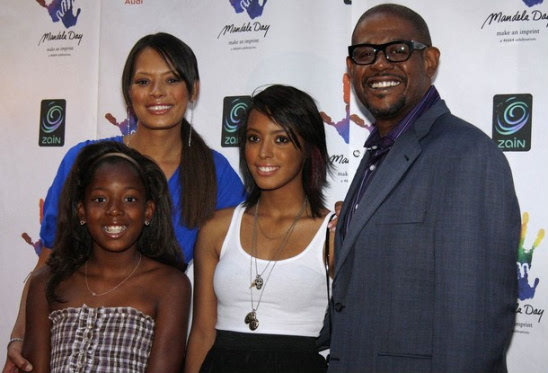 Oscar winning-actor  Forest Whitaker  provides his voice for character Ira in movie Where The Wild Things Are, based on the classic children's book by Maurice Sendak.  Forest remembers having the book read to him as child and he in turn read the book to his children when they were younger.
"The grunts and stuff I've done at home with my kids, Forest said of his voice role. When they were younger, I'd do it a lot when I'd read them the book. It's sort of been handed down in my family because it was read to me when I was a kid. I read it to all my kids, and now they read it on their own now. They loved the scary parts."
Like the book, Forest admits that the movie is a bit scary.
"The book operates on primal fears. The one thing about the movie that I was surprised about is it's really frightening.When you see Max, the little boy, running alongside the wild things, you're always worried. Are they going to knock him off the cliff? It's really intense. But I think kids can handle it. They get to face some of the stuff that they're dealing with, even if it's in their imagination."
Though his onscreen character Ira is pretty tough, Forest confesses that he himself is not "a tough guy"-especially when it comes to his kids.
"I'm not a tough love guy. To be honest, my wife is much stronger with the kids than I am. They come to me when they're trying to slip something by. I have to always take a pause, when they come and say, 'Hey Dad, is it OK if we do this?' So I just look at them like, 'Have you talked to your mom about that?' They know I'm the easy one."
In all, Forest and his wife Keisha have daughters Sonnet Noel, 13, and True Isabella Summer, 11,. Keisha has daughter Autumn, 18, while Forest has son Ocean, 19, from previous relationships.
BCK Says: Have any of you seen the movie?