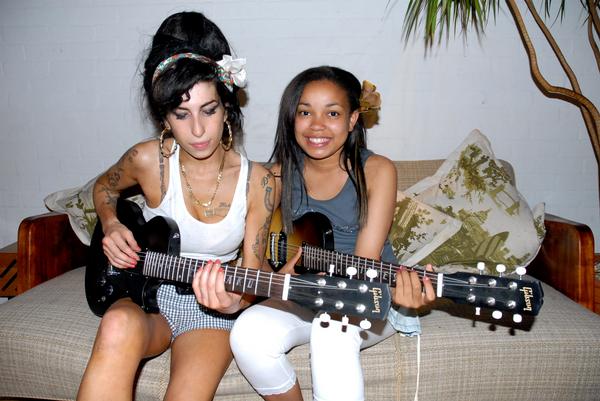 13-year-old Dionne Broomfield, the goddaughter of singer Amy Winehouse, is an up and coming British singer.
"I was hoping to be a doctor, but I didn't like blood so that went out the window! So I started singing quite a lot and [one day] I was at Amy's house and she started singing and I started joining in, not thinking anything of it, and she said to my mum 'she can sing'. Since then [when she was 10], I've wanted to be a singer. Amy influenced me a lot and she gives me lots of advice." (source)
Dionne's debut album Introducing Dionne Bromfield is out now, and was released through Amy Winehouse's Lioness Records label. Dionne's album features 12 classic songs that "reflect her love of vintage soul music and '60s girl groups."
Check out Dionne's Youtube channel
Click Here to follow Dionne on myspace
Photos:Cressida Jade
Don't Miss Out! Allow Notification Click Here..