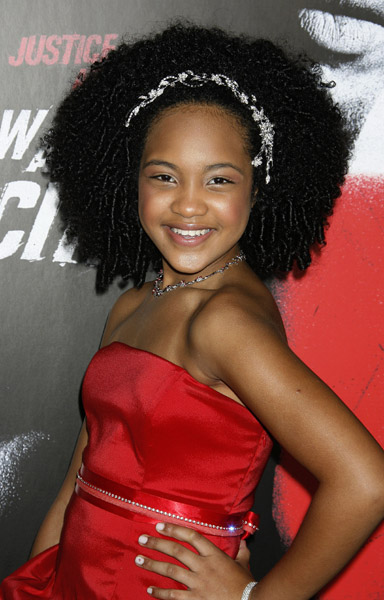 Child star Emerald-Angel Young,10, posed on the red-carpet for the premiere of "Law Abiding Citizen" on October 6, 2009. In the film, Emerald  plays the role of Denise Rice, the daughter of Nick Rice(actor Jamie Foxx) and Kelly Rice(actress Regina Hall) Thus far, the young actress has starred in a number of commercials, television roles, and theater roles. To learn more about Emerald, head to her website Emerald-AngelYoung.com and watch the video below(shot in 2008).
Trivia: Did you know that Emerald is Black,Indian,Chinese and Portugese?
BCK Says: Glad to be of entertainment, readers:) Sometimes BCK has to keep you on your feet!