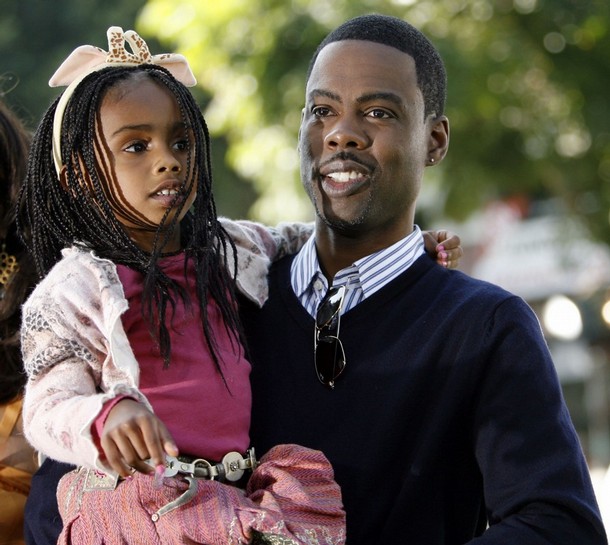 Comedian Chris Rock appeared on the Oprah show yesterday to talk about his new documentary "Good Hair". During the interview, Chris mentioned that he would not allow his daughters Lola,6, and Zahra,4, to get a kiddie perm.
"This kiddie perm has to stop, okay? They shouldn't have to worry about that till they're in their teens," he said. "Putting those chemicals in that child's hair is just not cool."
Chris Rock said that he was inspired to do the documentary because of his older daughter Lola,6.
"I was with my daughter one day, and we're in the car and she's with one of her friends in the back seat, a little white friend," he said. "She was just kind of raving about her friend's hair a little too much for my comfort [saying]: 'You've got great hair. Oh, your hair's so good.'"
Chris said that conversation with his daughter " sparked something in [him]."
Watch Chris talk about his favorite "daddy moments" below.


Singer Solange also appeared on the show and spoke about why she decided to cut her hair.
Watch the entire episode now