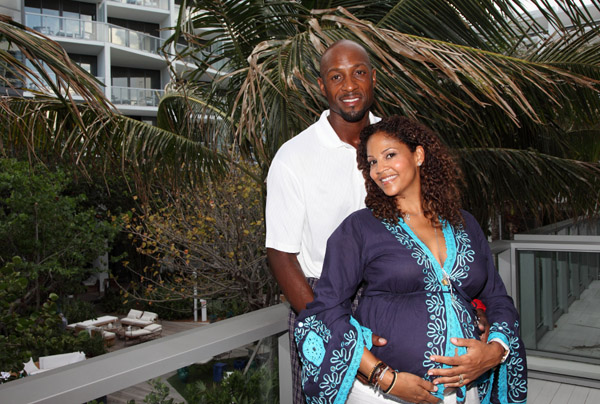 It's a boy for former Miami Heat center Alonzo Mourning and his wife Tracy Mourning. Alijah(pronounced "Elijah") Harden Mourning was born at 4:28 on Friday(September 18th), weighing eight pounds, and measuring 20 inches.
According to some of Alonzo's former teammates, young Alijah " has big feet, big hands and a lot of hair." Aljah joins his 13-year-old brother Alonzo"Trey" Mourning III and 9-year-old sister Myka.
According to the teammates, both mom and newborn son are doing fine.