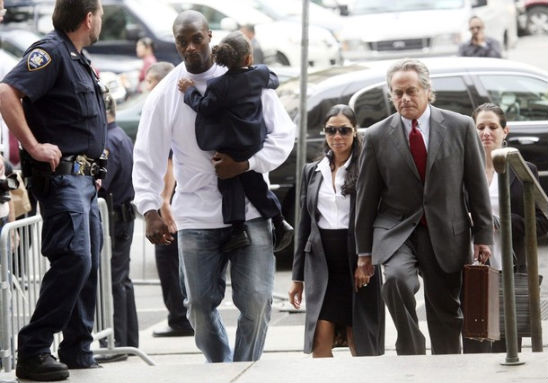 Plaxico Buress arrived to Manhattan Criminal Court for sentencing hearing today(September 22nd) with his son Elijah Burress, his pregnant wife Tiffany and his lawyer Benjamin Brafman .
Before the hearing began, Burress played with his preschool-age son, Elijah. Then he hugged and kissed his wife, child, father, grandmother and stepmother.

Burress was so soft-spoken during his apologetic courtroom address that onlookers could not understand him.

Defense lawyer Benjamin Brafton said, "This is a very real tragic case in many, many ways." He called Burress "a fundamentally decent man."(Source)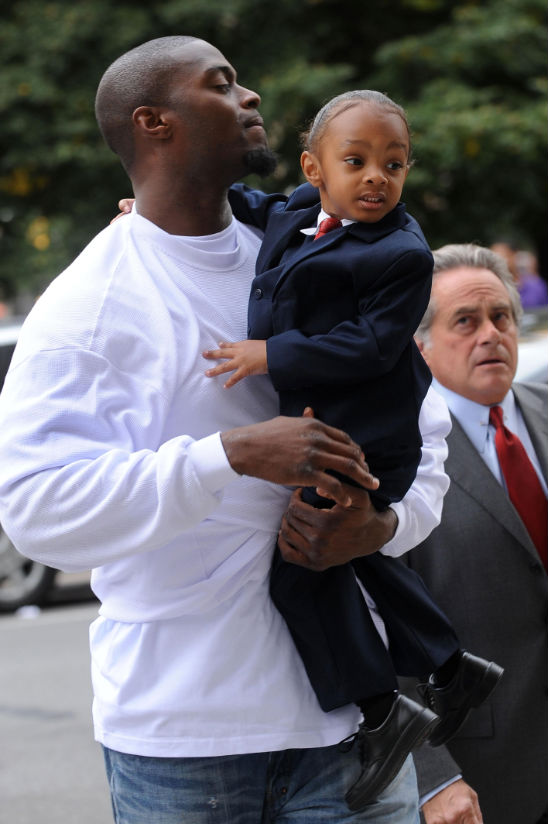 The former New York Giants star cried as the judge sentenced him to two years in jail for shooting himself and for criminal possession of a weapon at a club last year. "We will get through this," Burress said to his family.
Plaxico and his wife Tiffany are expecting a baby girl this Thanksgiving.
Photos:Splashnews/GetyImages/Reuters