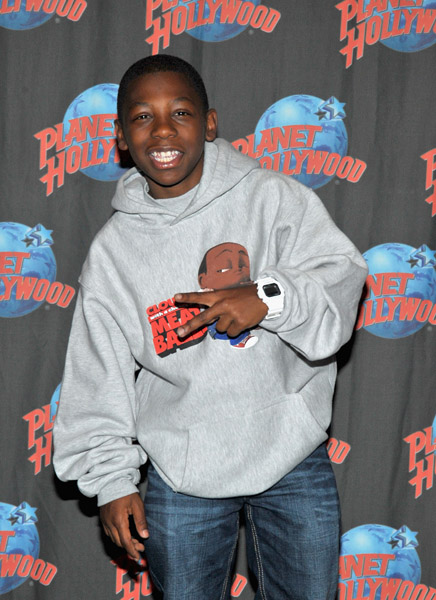 Actor Bobb'e J. Thompson,13, was on hand to promote animation film, "Cloudy With A Chance Of Meatballs," at Planet Hollywood Times Square yesterday(September 2, 2009).
Here is a synopsis of the movie:

In 2009, Columbia Pictures' and Sony Pictures Animation's "Cloudy with a Chance of Meatballs" will be the most delicious event since macaroni met cheese. Inspired by the beloved children's book, the film focuses on a town where food falls from the sky like rain. The timeless tale has been adapted from Ron and Judi Barrett's book, which illustrates a world where giant pancakes and pasta fall from the sky as a scientist tries to solve world hunger.
Bobbe' J will voice the character of Cal Deveraux, the rule-breaking son of a town cop(voiced by actor Mr. T)