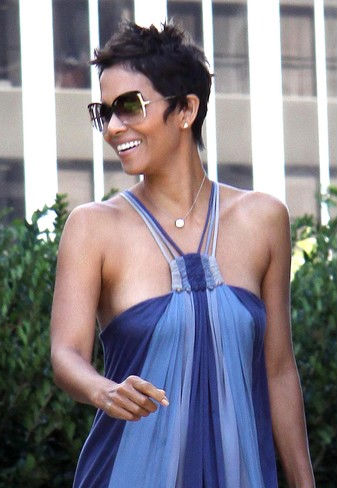 BCK speculated a few weeks ago that Halle Berry is with child. Well, now it has been confirmed by Life and Style magazine that the actress and her boyfriend Gabriel are expecting their second child together:
"Halle is overjoyed," says an insider close to Halle and the baby's father, model Gabriel Aubry. "The first time, she struggled so much to get pregnant and eventually conceived through in vitro fertilization. This time, the baby was conceived through artificial insemination."
"She's just ecstatic to be pregnant again," the insider tells Life & Style. "She wasn't sure if she'd have another baby, so she's very happy!" A rep for Halle didn't respond to a request for comment.
Congrats to Halle and Gabe!