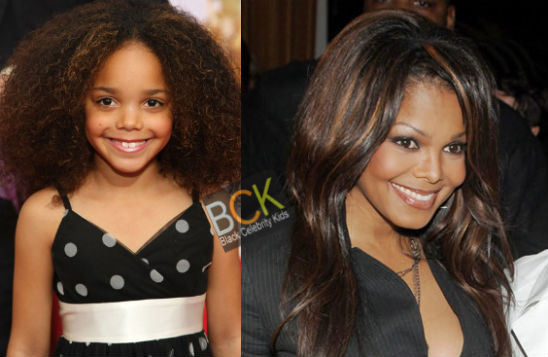 When child actress JadaGrace first appeared on Blackcelebkids.com, a reader asked:
"Is it just me or does this little girl look like she could be a Jackson?? Does anybody else see Janet Jackson/Penny from Good Times in this pic?"
So, does JadaGrace resemble  Janet Jackson?
[poll id="16″]
Check out last week's "Major" double take
Do you know someone who looks just like your favorite celebrity kid or baby? If you do, then send pictures in to [email protected] with the subject heading "A double take"!" Thanks!