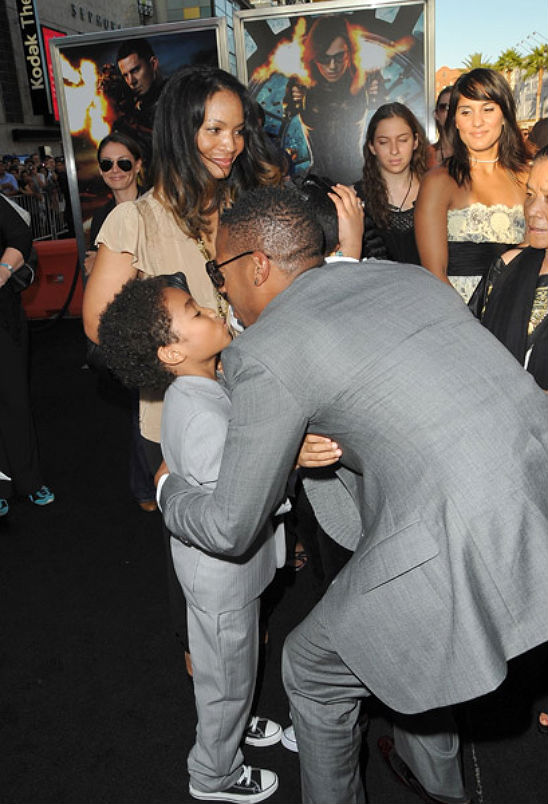 Actor Marlon Wayans treated his son Shawn to a special screening of "G.I. Joe: The Rise Of The Cobra" at the Grauman's Chinese Theatre on August 6, 2009 in Hollywood, California. Marlon, who is featured in the action-packed film, says that G.I. Joe: the Rise of The Cobra is a family-friendly movie:
"It's family friendly. It's not cartoony. It's cool enough for an 18 year old to go, 'Oh wow,' but it's soft enough for a kid to go, 'Oh wow.' There's not a lot of blood. There's more explosions than there is blood. Blood is gory, and it's not for kids."
In all, Marlon has two children with his wife Angelica Zackary(pictured above): son Shawn Howell and a daughter named Arnai Zackary.