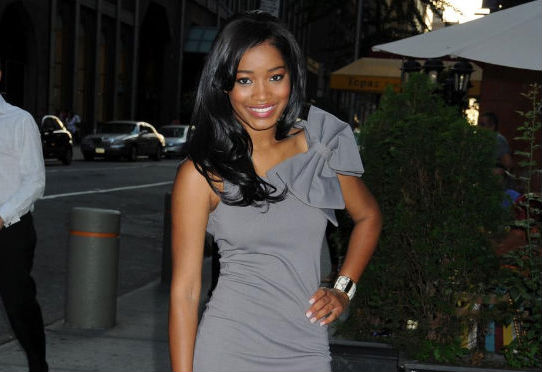 Actress/singer Keke Palmer,15, has been busy promoting her latest single "SuperJerkin" (Click Here to listen). On Monday July 20 2009, the young star was photographed in a gray Taffeta dress while returning to her hotel after appearing on BET show 106&Park .
Keke Palmer is proving to be a triple threat now that she recently signed a new multi-album recording contract with music industry powerhouse Interscope records; she has a popular Nickelodeon series, True Jackson: VP, which has been picked up for a second season; and she has a teen/tween Fashion line, Mad Style, that will debut in all 3,500 Wal-Mart stores this month.
Also this month, Palmer will star opposite Kevin Spacey in a new dramatic film, Shrink that will debut in theaters July 24th(today)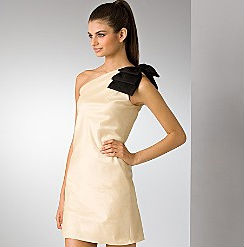 Keke Plamer is wearing a gray Taffeta one shoulder dress, available at Bloomingdales
Don't Miss Out! Allow Notification Click Here..