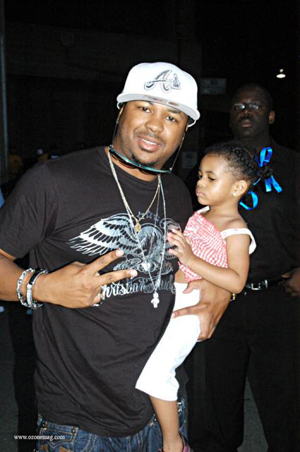 Producer "The Dream" and singer Christina Milian have confirmed that they are are engaged to be married.
When asked if he plans on having more kids with his soon-to-be wife, the Dream responded:
"I love kids, and Christina loves kids probably more than I do. I think when you're a female in this business, it's kind of hard to do the natural thing that you want to do. You have to do your work – then whenever she makes that time for herself, she'll make that time to have a baby. In the next couple of years, there'll be something around."(Source)
Photo:OzoneMagazine
The Dream was once married to singer Nivea Hamilton, with whom he had a daughter and twin boys.