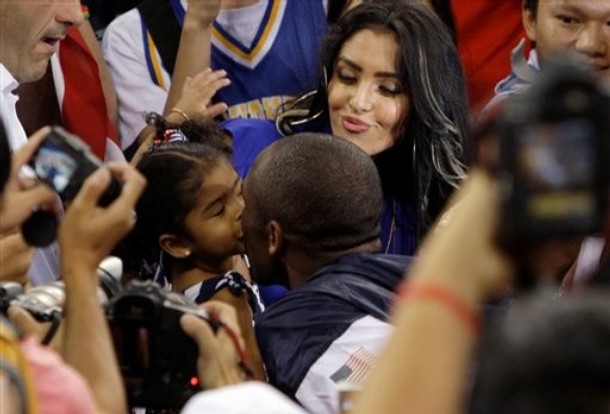 In this POST, readers reacted to a picture which showed NBA Player Kobe Bryant and his daughter Gianna kissing after a victorious win. This is how some readers reacted:
Meesan: "Not for nothing, but I don't kiss my son on the lips and don't allow him to kiss me on the lips either. In my opinion there are some things you just don't do………."
Lexasmama: "There is nothing wrong with kissing your child on the lips. People that have a problem with that have their own sexual issues. I kiss my 4y.o. daughter on the lips all the time. Puhleeze! Don't make an issue where there is none."
Facts/Opinions:
BCK did some research and could not find any reasons why a parent shouldn't be able to kiss his young son or daughter on the lips. Since there doesn't seem to be much research on the topic,  BCK would like to run a poll:
[poll id="13″]
SO, IS IT WRONG FOR  PARENTS TO KISS THEIR KIDS ON THE LIPS?