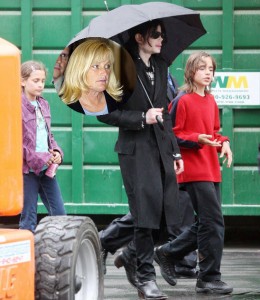 Debbie Rowe, the ex-wife of  Michael Jackson and  the mother of  two of his children, says that she wants custody of her kids.
"I want my children," Rowe said to NBCLA's Chuck Henry on Thursday morning.
Deborah, who is "stepping up" because she "[has]to", says that she is ready to fight the Jacksons  for custody of  Prince Michael, 12 and Paris Michael Katherine, 11. Deborah also  intends to file a restraining order to keep Joe Jackson, Michael's father, away from the children.
So what about allegations that she isn't the biological parent of  Jackson's kids? Rowe says that she is  willing to take a DNA test to prove that she is the biological mother of Prince and Paris.
Click Here to read more about this breaking news.